With the housing market as lucrative as it is right now, everyone is looking for home renovations that offer a high return on investment (ROI). After all, it's nice to upgrade your home, but it's even better to know it's going to be earning you money in the future. So, if you're a Californian looking to get your Hermosa Beach real estate up to high standards, or help your home compete with other Manhattan Beach homes for sale, here are seven of the most financially-efficient ways to boost your home's value.
Kitchen remodels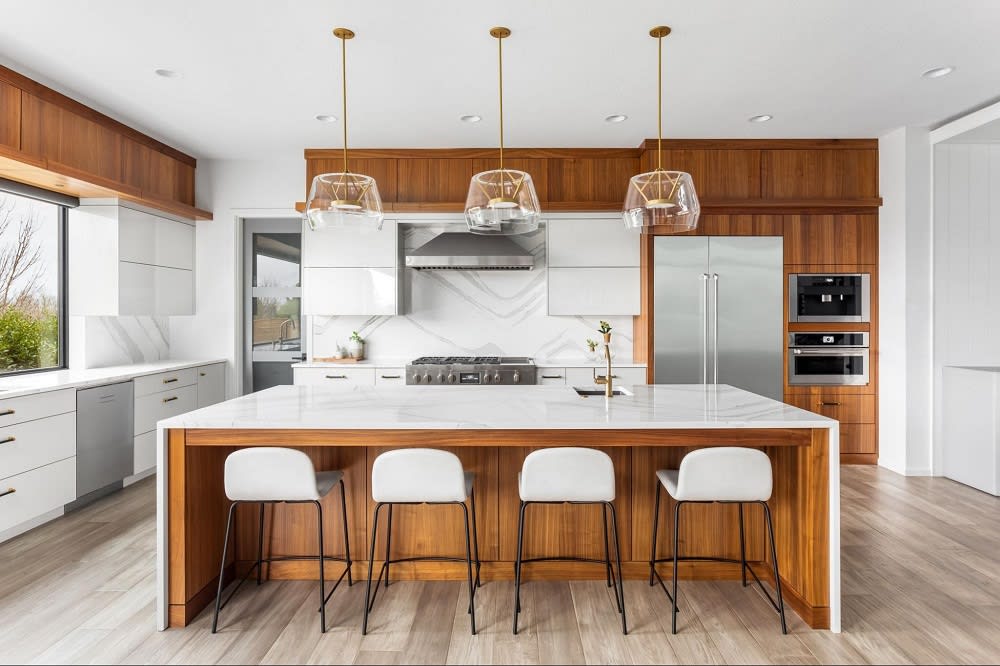 A favorite of any home renovator, kitchen remodels can be an active gold mine in making your house more desirable. It's an almost must-have if you have a very dated kitchen design, and new appliances can be a big selling point. Giving your Hermosa Beach home a neutral, aesthetically pleasing kitchen update is definitely worth the time.
For anyone dreaming of custom sage green cabinets and a quirky design—while this sounds gorgeous, it won't help you out nearly as much. It's only really minor/mid-grade remodels that make waves in the market. If you focus on modernizing a kitchen and upgrading appliances, that's where you get a great ROI. For example, a minor remodel ($20,000) has an
ROI of 77.6%
. However, the second you jump up to any major or even upscale remodeling, the
ROI drastically drops below 60%
. So, before you decide to make any major kitchen changes, be sure to weigh the cost of the remodel against how much of an ROI you're likely to see.
Window replacement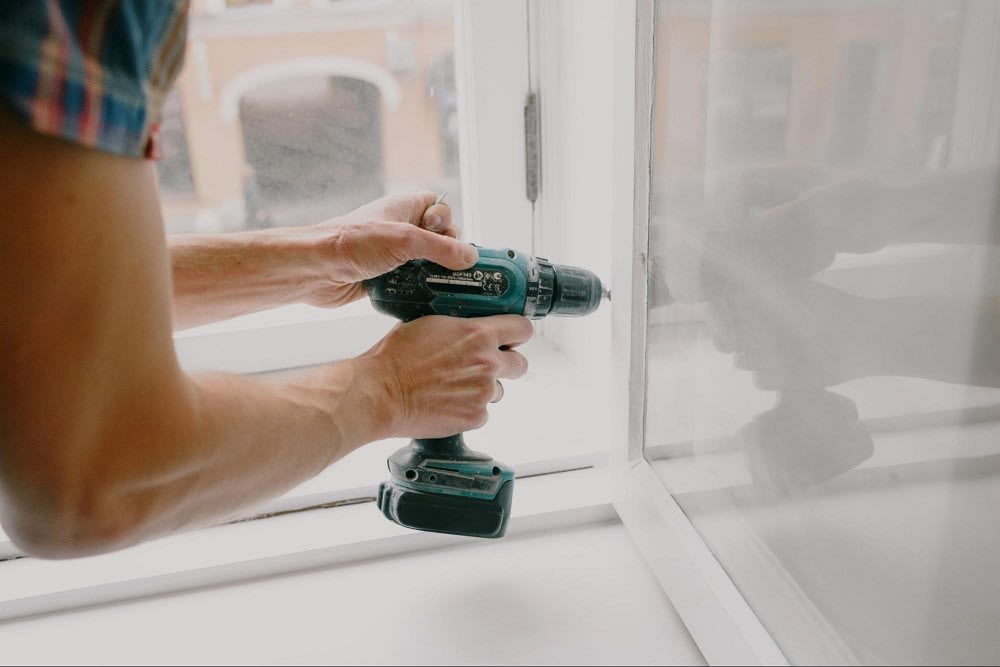 Lately, popular upgrades are often focused on durability and energy efficiency, so window replacements are all the rage. This is especially true for older homes. Not only is the
ROI roughly around 70%
, a properly efficient window will make the utility bills for any Manhattan Beach home all the lower.
If you're lucky, you might just need to repair your windows instead of completely replacing them. As long as your frames look fairly solid, it's possible you'd only have to reseal the wood or make other smaller repairs. Getting a quote on your windows and asking the experts the right questions may help you realize you don't need new windows—just a bit of a touch-up. Let some of
the best local window repairers
help you make this important financial decision so that you can do what's best for your home.
Newer, better siding
While it's not something many homeowners think about unless theirs is particularly worn, siding upgrades can add thousands of dollars to your home's value. So, if you think you might be in need of some new siding for your Hermosa Beach home, look into your options and their ROI. At the bare minimum, even natural stone, which is usually the least financially efficient siding, still tends to get a 60-70% ROI.
Fiber cement, aluminum, wood, and vinyl all get an average ROI over 77%
. The most financially lucrative is manufactured stone veneer, which has a possible 97% ROI. In California in particular, this popular and efficient siding style gets an average of over
93% ROI
, so it will definitely go over well in your housing market.
Grand entrance upgrades
While you might never expect a grand entrance to end up on this list, the sophistication of California makes it a viable renovation. This can mean a bigger, sturdier front door, a grand stairway gracing the entry, or both!


If you want a more subdued yet still grand entrance for your Hermosa Beach home, consider investing in a large and decorative door. To save on costs, a fiberglass grand entrance door upgrade has
an impressive ROI of 73%
, which is a better ratio than the average kitchen remodel.
If you want to make your stairway a little grander or give your entry space a little sprucing up, you could spend anywhere from a few hundred to thousands of dollars on this venture. But if your entryway is tight and the design of your house doesn't really have space for a grand entrance concept, don't rip apart your walls for something that might not work. If you already have an open staircase,
you could spend between $1,000-$10,000 on the remodel
and recoup a decent amount of it.
However, if an entryway remodel seems like too large of an undertaking when you're about to put your house on the market with other Manhattan Beach homes for sale, consider a simple repair or refinishing of your railings instead. Making those railings look fresher can do a lot for your interior design appeal at a fraction of the cost.
Garage door replacement
You can't go through an ROI list without discussing one of the most impressive renovations in the industry: garage door replacements. If you need to replace an old, worn garage door, you can earn a lot of what you pay back on your home.
In 2020, the average garage door ROI was 94.5%
. However, be wary—if your garage door is fine and you're just replacing it for the aesthetics, the ROI will be a lot less efficient.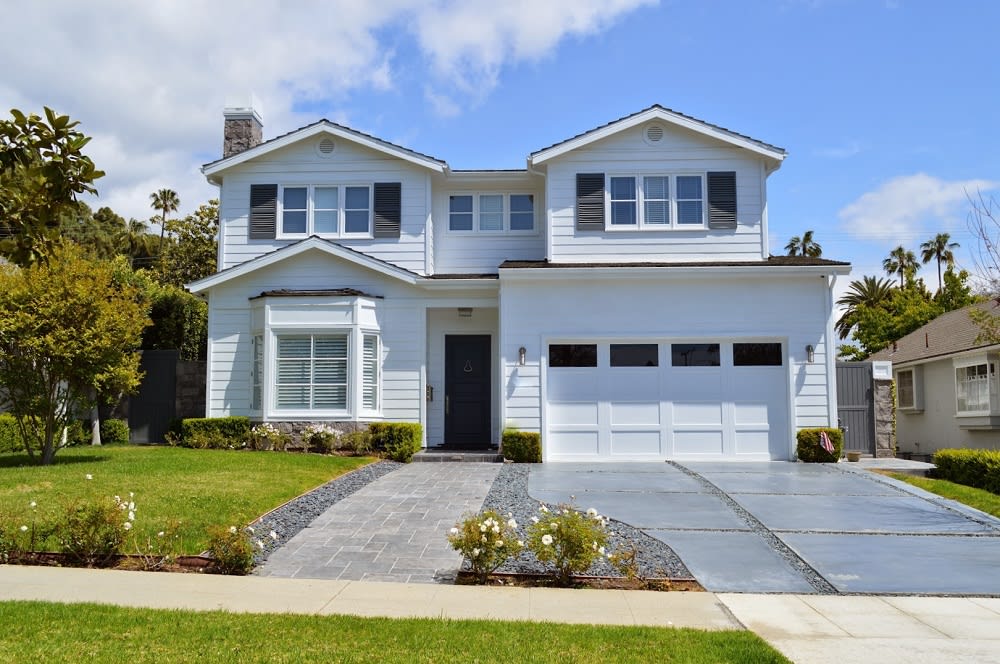 While durability and efficiency are always powerful factors in the modern real estate market, selling a home in Hermosa Beach with excellent curb appeal is also a big factor. An old or dysfunctional garage door can be a safety hazard and ruin exterior aesthetics. On the other hand, a modern, clean garage door can pull the design together and keep the family safe. So, make sure to
pick metal or rich wood garages
that match the area's contemporary or Mediterranean styles, respectively.
New roofing tiles
You can have the most beautiful house in the world, but if the roof is in bad shape, you risk detracting from your home's attractive features. So, when looking for a practical ROI upgrade, there are few better choices than roofing. If your roof is anywhere older than twenty years, start looking into replacing it with something new. This can net you
roughly 60% ROI
when your home becomes one of the many Manhattan Beach homes for sale.
It's important to note that while metal roofs are more durable, there is some controversy about the curb appeal of a metal roof, which means it can have a significantly lower ROI than other choices. For this reason, be sure to weigh the appeal of a metal roof's durability with the potential unappeal of its visual impact on your Manhattan Beach home before you commit.
Are you ready to sell your home or are you looking for personal advice on which home renovations will suit your home before you sell? Be sure to
contact
local real estate expert,
Jon Grogan
, for advice on your potential ROI when you sell your home.