Ready to shake up your life post-pandemic? Consider traveling or working remotely from a fresh new location! South Bay is an excellent place in LA to live, even temporarily. Niche rates the South Bay as an A + place to live. With its great location, great schools, and unbelievably beautiful weather and views, who wouldn't want to live here?

What is the South Bay? A significant portion of the South Bay encompasses the "beach cities" that contain the south end of Santa Monica Bay. The three towns are Manhattan Beach, Hermosa Beach and Redondo Beach, and each one has its own vibe.

Read on to learn what amenities renters look for and how it will differentiate from town to town. By the end of this article, you'll be ready to pack your bags and fly out to the South Bay!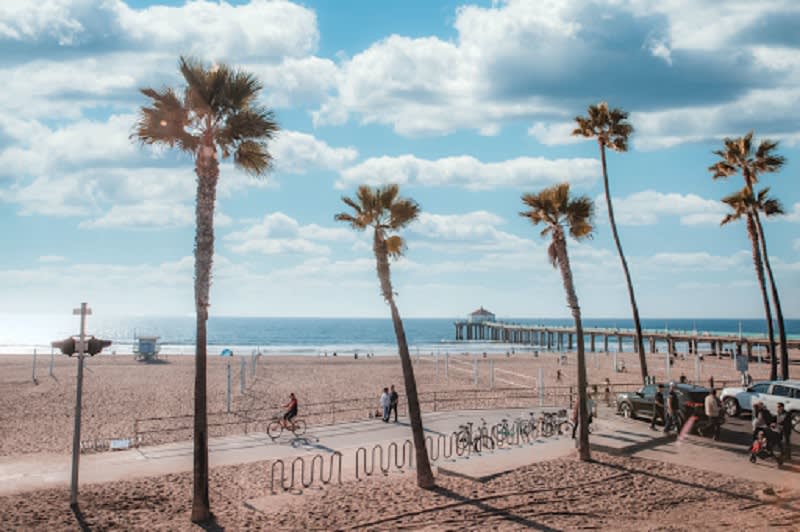 Indoor and Outdoor Entertaining Areas
When living in Manhattan Beach, renters are going to want to be outside as much as possible. Why not get the best of both worlds by purchasing a home with outdoor living space? Most luxury properties in the South Bay area feature spacious patios complete with incredible panoramic ocean views, large floor-to-ceiling windows that let light in, and more! Bonus points for properties with pools!

In addition to excellent outdoor entertaining areas, look for interior entertaining spaces as well. Many homes also feature rec rooms with kitchenettes, fireplaces and wine walls for wine storage.

You'll want to enjoy every inch of your rental, and you'll be able to share that enjoyment with others with spacious entertaining areas.

In Hermosa Beach, expect rentals to be on quiet and sleepy streets. Homes can have spacious backyards great for entertaining family and friends. Open indoor floor plans make these rentals ideal for indoor entertaining as well.

Redondo Beach has low inventory, and you're likely to find attached homes as rental properties. However, you can still snag a luxury condominium or townhome in this laid-back beach town. Rentals will usually have an open floor plan that will make them ideal for indoor entertaining. Its proximity to the waterfront, shopping, restaurants and outdoor sporting activities provides all of the outdoor entertaining one may need.
Proximity to Restaurants, Bars, & Other Entertainment
Not only should you ensure that you have ample entertaining areas in your rental, but you should also make sure you're close to restaurants, bars and other sources of entertainment. Luckily, Manhattan Beach is close to Los Angeles. However, if you want to experience a more chill vibe, staying in Manhattan Beach is a great option.

There are tons of shops and attractions in Manhattan Beach. Review website Tripadvisor states that there are over 600 restaurants a few miles away from Manhattan Beach and over 30 attractions. Manhattan Beach is only a little less than four square miles, so this is a tremendous number of attractions and restaurants to keep the busiest social butterfly satisfied!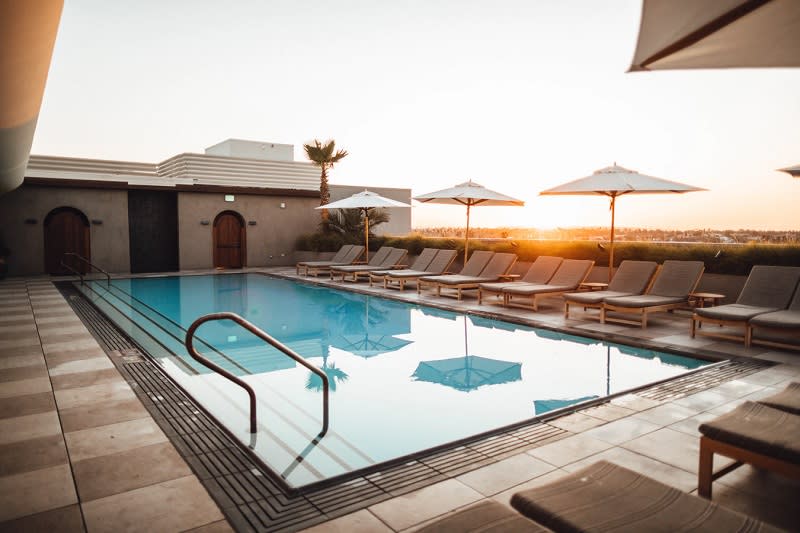 Location, Location, Location
Manhattan Beach is known for being near trendy shops and restaurants, so if you're a renter where this is important, this is the town you'll want to reside in.

Hermosa Beach is known for being a tight-knit community. So while it is close to shopping and entertainment, it's more known for outdoor activities such as beach volleyball, surfing, paddle boarding, bars, running and surfing. Hermosa Beach is famous for being an ideal place to sunbathe.

Redondo Beach is known as another laid-back community with tons of family-friendly attractions, restaurants and sports activities to get into. Like Manhattan Beach, there are so many nearby restaurants and attractions.
Upgraded Finishes and Luxury Features
Renters can expect to live the fabulous Manhattan Beach lifestyle with massive luxury rental homes. Upgraded finishes potential renters should look for in beach homes are large bedrooms, open floor plans, master suites with balconies that oversee the ocean, large spa-like bathrooms and beautiful outdoor entertaining spaces.

Hermosa Beach is likely to offer the best in luxurious finishes. Living in a beachfront home, you should expect finishes such as expansive beachfront patios, firepits and an outdoor kitchen for entertaining. Potential renters should also look for amazing views, full-size gourmet kitchens and spacious walk-in closets.

In Redondo Beach, upgrade finishes that you should look for are vaulted ceilings, quartz countertops and new stainless-steel appliances. Remodeled spa bathrooms are also a must! Look out for spacious windows that let in tons of light — bonus points for big backyards and patios.
Tips on Buying Homes in South Bay
Because South Bay real estate is popular for renters, you might consider investing in a rental property yourself. From Redondo Beach to Rancho Palos Verdes, this area is experiencing a seller's market, which means real estate inventory is moving quickly. Here are some tips to help you land the property you're after:

■ Get pre-approved.
Many sellers will not accept an offer from a buyer who is not pre-approved for a mortgage. Take the time to meet with a mortgage lender to get your pre-approval letter and take it with you when you view homes for sale.

■ Get to listings early.
The longer a home in this area is on the market, the less your chances of putting in a winning offer. Work with an experienced local real estate agent, Jon Grogan, who can alert you when homes have just been listed, when they will be listed in the near future, or when they won't be listed to the general public at all so you can get a jump on your competition.

■ Give up the idea of perfection.
With the low inventory in South Bay, you may not be able to find and buy your "ideal" home. Make a list of "must-haves" and understand that you can always add in wish list items later on when you renovate or upgrade your new home.


Ready to take the next step and find a South Bay home that will enhance your lifestyle? Reach out to Jon Grogan for assistance and guidance. His expertise from Manhattan Beach homes for sale to stunning homes in Rancho Palos Verdes can help you find the perfect investment property.