Los Angeles has long been a favorite spot for investors looking to place their dollars in real, tangible property. In fact, California as a whole has proven itself time and again as an ideal marketplace to seek out investments that consistently return positive ROI, and Los Angeles is one of the state's standout markets.

Within Los Angeles County, the region of South Bay offers investors an excellent entry point for acquiring property and turning it into a money-making asset for their portfolios. For those just getting started, though, it helps to understand the benefits of investment property. More specifically, the benefits of owning a rental property in LA and the South Bay.


Low-Risk Investments
If you've followed the news over the past few months, then you no doubt have heard of the rise and fall of GameStop stock and the fortunes it made for some (both large and small investors) and devastated others (also, both large and small investors). We won't dwell on the details other than to say it's a prime example of the stock market's volatility.

Of course, investing in the stock market does make sound financial sense if you know what you're doing or have a financial adviser who does. Still, the market represents a risk, and in some instances, as the GameStop situation exhibits, these risks are monumental.

Real estate, on the other hand, is anything but risky. Certainly, there are risk-prone markets where your dollars may not go as far, or your ROI is break-even or worse. But those areas are easily avoided. Overall, real estate is consistent. Reliable. Where there is always a return to be made.

It's also an extremely straightforward and sound method for diversifying your investment portfolio. Balancing your risk is a critical step to building your wealth. A lucrative real estate portfolio often provides a firm foundation to build and grow your current or future investments.

After all, people will always need somewhere to live. When you consider the number of renters in a given market, the investment makes even more sense.

Consider that for the beachside South Bay market, including El Segundo, Hermosa Beach, Manhattan Beach, and Redondo Beach - roughly 45% of people who live here rent. In El Segundo, Hermosa Beach, and Redondo Beach the percentage of renters exceed 50%.

With a bit of research and a trusted and highly knowledgeable real estate professional by your side, you can find the most popular rental areas and the potential deals to take advantage of them.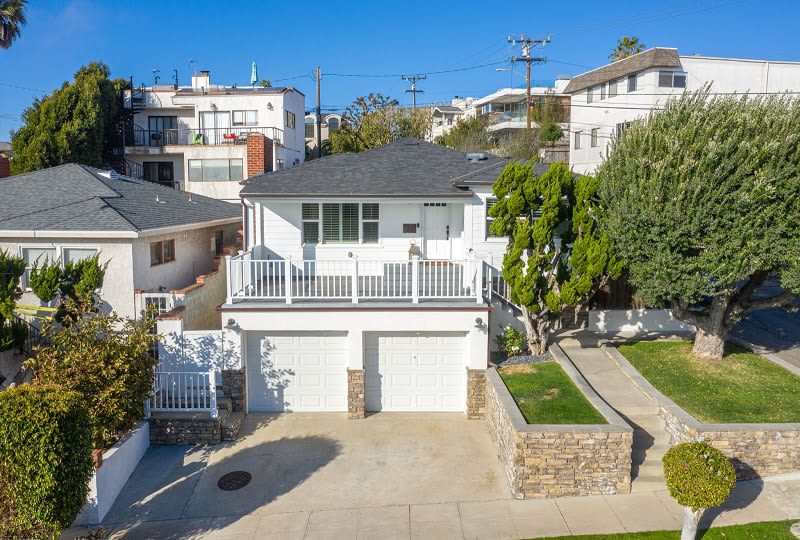 Long-Term Stability
One of the more satisfying aspects of real estate investing, and specifically investing in income property, is its long-term stability.

From a historical perspective, the opportunity to make a return on your investment is always present. Even when the market hits a lull, as it did a decade ago due to the Great Recession, income properties did not stay down for long.

In addition, periods of uncertainty offer a wealth of investment opportunities. For the patient investor, they can pay off considerably. Get in when the market is down, and reap the benefits when it again rises.

As it relates to the South Bay, one doesn't need to look too far to see this dynamic occurring in real-time. Due mainly to the COVID-19 pandemic, the single-family home market has set a torrid pace for sales over the past year. What hasn't are condos and similar properties where shared spaces turned many renters away.

As restrictions lift and people are vaccinated, renters will be looking for those condo spaces again, especially as housing availability remains sparse. Investing in these types of properties now has the potential to set a buyer up with a successful, long-term income generator.

And, about those single-family homes that proved so lucrative amid COVID-19? A number of those homes were acquired in the aftermath of the economic downturn a decade ago at bargain prices. For those who rented or sold, it resulted in massive ROIs.

Ultimately, that's one of the most exciting prospects of real estate. If you're willing to take the long view, it can prove a reliable income producer for many, many years.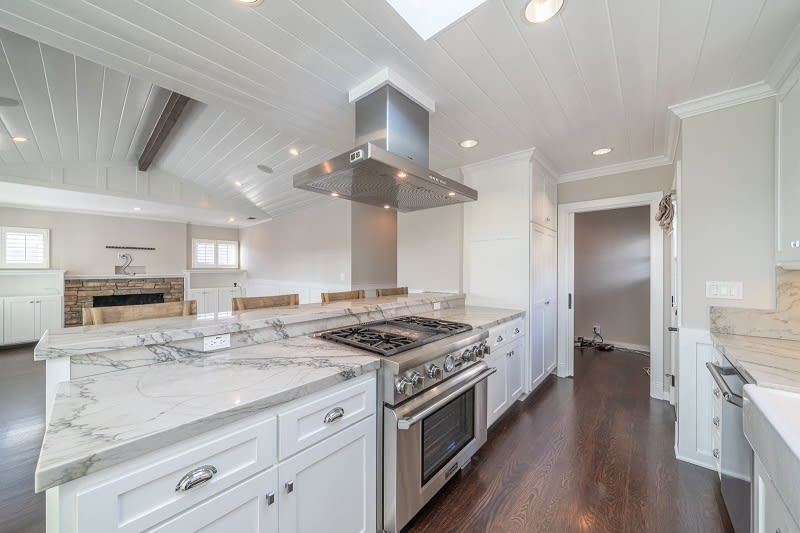 Financial and Tax Incentives
We've made passing mention of it already, but the next benefit to owning rental income property in LA's South Bay is, of course, its financial incentives. There are numerous ways to make money in real estate. Purchase and hold income-generating rental property is arguably the most well-known form of real estate investing and the bulk of what this post covers.

There's also property flipping, where you purchase, renovate, and then sell a property at a profit. This form of investing has grown in popularity over the past decade and a half. An infinite number of renovation shows on HGTV have made this the most romanticized form of real estate investing.

There's also contract flipping, lease options, and short sales, all of which can prove time-consuming and unnecessarily complex, even for veteran investors.

If you're seeking steady, reliable income, then the rental property is the investment you want.

The real benefit to investing in income deals is that it's a tangible asset that earns you tangible returns. You generate value well beyond your initial transaction. For as long as the property is in your portfolio, you can manage it as either a short or long-term rental to suit your particular needs. And should you ever decide to sell, that offers yet another avenue for further profit.

As well, investment property is eligible for several tax incentives making your assets even more lucrative long-term. Based on a property's specific use, your list of tax deductions could include cash flow, depreciation, insurance, mortgage interest, operating expenses, and property taxes.
Personal Fulfillment
We might be a bit partial, but we love real estate. We love helping individuals and families realize their dreams through the properties they acquire or sell. We love finding that diamond in the rough or stepping through the opulent doors of an ultra-luxe beachside villa.

And we believe that might be the most underappreciated benefit to owning rental property—it's incredibly fulfilling.

Unlike stocks, real estate is something you can touch, and feel, and see. It's one of the few opportunities you have to immerse yourself within an asset within your portfolio. You can involve yourself as much as you want or take a more passive stance.

You may choose to oversee and approve any improvements and deal-making personally or charge others with those particular tasks.

Depending on the property and how you've set it up, you can even utilize it for your own use—a second or vacation home, perhaps—and let it earn for you the rest of the year. Or let it earn for you until it's time to retire and then make it your forever home (Manhattan Beach is worth considering).

Real estate investing is very much a hands-on business, and even if you take an arm's length view, it's a great feeling knowing it's always there for you to embrace.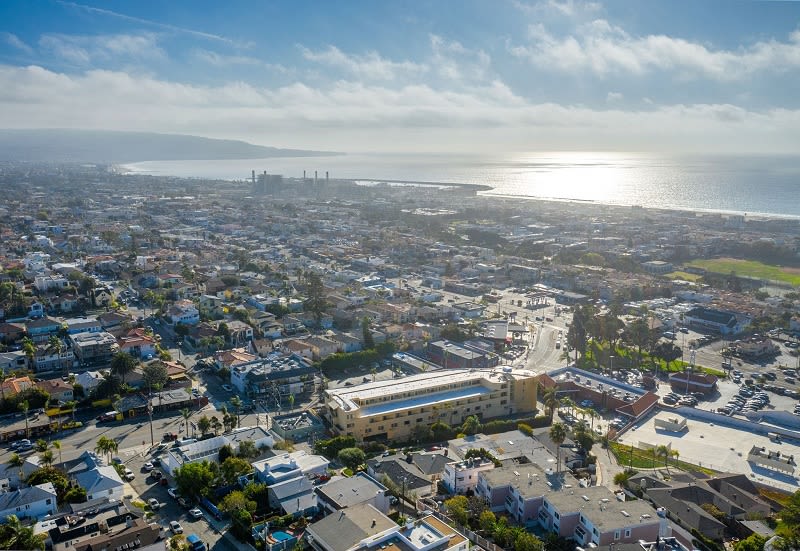 About South Bay
For those seeking potentially lucrative income property deals in and around Los Angeles, South Bay offers many exciting communities in which to invest with long-term benefits.

Situated to the south of LAX, the communities of South Bay include El Segundo, Manhattan Beach, Hermosa Beach, and Redondo Beach along the coast; Palos Verdes Estates, Rancho Palos Verdes, Rolling Hills, and Rolling Hills Estates on the Palos Verdes Peninsula; and Torrance, Carson, Hawthorn, and Inglewood, the most prominent of the inland South Bay communities.

The South Bay region offers investment buyers a lot of variety, not just in the communities but also in the housing. There are oceanfront estates and coastal condos. There are suburban homesteads and residences with proximity to entertainment, commercial, and industrial areas.

Most importantly, South Bay is full of opportunities. While the market favored single-family homes in 2020 (and into 2021), the area's condo market is ready to take off as we enter a post-pandemic world.

The job market is robust as the area plays host to Boeing, British Petroleum, Chevron, Honda, Lockheed Martin, Mattel, Northrop Grumman, Raytheon, and SpaceX.

The quality of life is unparalleled and includes rich and diverse cultures, some of the highest-rated and well-regarded schools in the country, and an abundance of parks, museums, restaurants, nightlife, and recreational opportunities.

Not to mention the weather is perfect year-round. Considering the above, what better place to invest than South Bay.

Ready to explore the best of Los Angeles South Bay real estate? Contact Jon Grogan today to start your home buying or selling journey. From Manhattan Beach property management to Hermosa Beach or Redondo Beach homes for sale, allow Jon's years of experience and expertise to be your guide to the South Bay luxury real estate market.