Preparing to sell your South Bay property is not a task not to be taken lightly. Whether your property is Manhattan Beach real estate, a condo for sale in Redondo Beach, or a home for sale in Hermosa Beach, the competition is fierce, and the potential buyers are discriminating. Meticulous staging gives your home a competitive edge, helping you attract buyers and successfully sell your property at the desired price point and timeline. Let potential buyers see features and amenities in our home they cannot find elsewhere. Help them imagine the possibilities of not just a home but of the lifestyle they seek to experience.
1. Research demographics
Take some time to learn who is buying property in your area and what they are looking for in the homes they purchase. A knowledgeable real estate agent can be a tremendous asset in providing a comparative market analysis (CMA), as well as information about the population statistics in a given area. As you prepare for staging, showcase the features that would impress potential buyers.
The real estate market in the Los Angeles metropolitan area remains very favorable to sellers, with a 41.3% decrease in inventory from early 2021 to early 2022 and an 11.2% increase in the median sale price of homes. South Bay communities are seeing properties sell on an average of four to six weeks. Condos for sale in
Redondo Beach
are being purchased at $733 per square foot. By contrast, homes for sale in
Hermosa Beach
are going for $1,511 per square foot.
Manhattan Beach
's real estate is selling, on average, for $3,950,000.
2. Modernize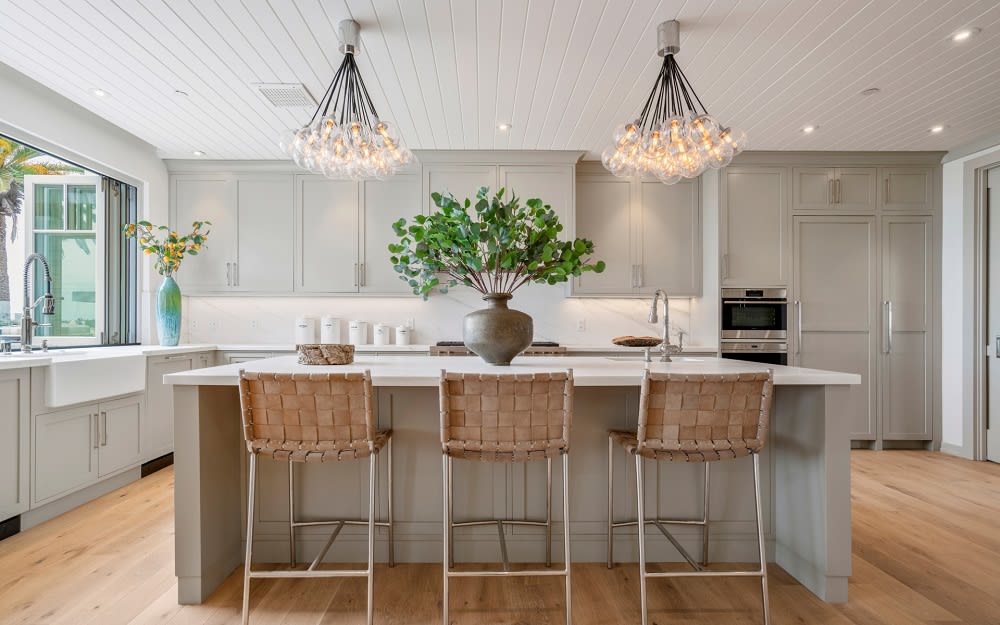 A luxury property should not look dated. If countertops, flooring, tiles, or any other features have not been updated for a while, and they reflect the styles and color palettes of a decade or two ago, then it's time for a change. Neutral colors are en vogue, as is a subtle minimalist approach that does not preclude their warm ambience.
The kitchen is the heart of any home, and its design, function, and amenities can help you sell your property faster. Spend some time updating the kitchen with light paint colors, freshly painted cabinets, modern fixtures, and at least one high-tech appliance.

The bathroom is another room deserving of attention. Update showers, tubs, floors, and counters. Display luxe robes, plush towels, and soothing spaces. Think "day spa" in design and invite the potential home buyers to feel relaxed and pampered in this space.
3. Arrange spatially
Begin this part of the staging process by decluttering the house. Pay attention to all surfaces such as counters, shelves, and table tops. Simplify the decor, and do so strategically. Consider having custom artwork painted by local artists to showcase beautiful scenes of your coastal hometown. Use accessories and tastefully curated accent pieces to add depth and texture to your home. Open up rooms by limiting the amount of furniture in them, then arrange the remaining furniture to allow for maximum openness and flow from one room to the next. Each design element should help the buyer envision the type of lifestyle they can enjoy in your home.
4. Showcase unique amenities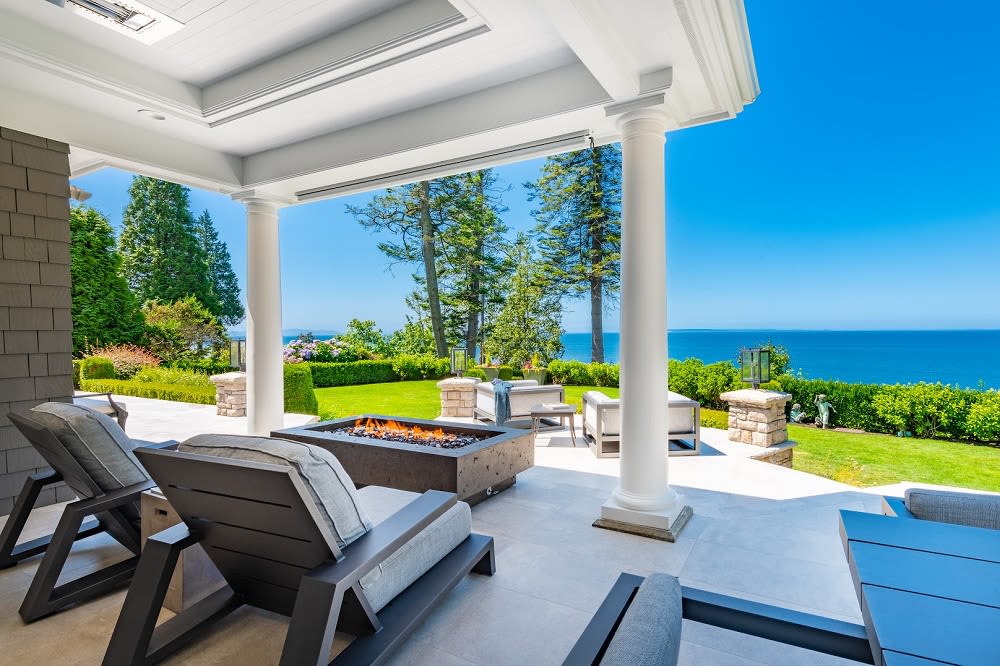 What features set your home apart from others in the area? Do you have a wine cellar, a home theater, or a fully furnished outdoor kitchen? Showcase the elements of your home that are unique in design and appeal, making them focal points.
Also, consider unique vistas and views. Can you watch sailboats through the living room windows? Is there picturesque landscaping and beautiful flowers outside the breakfast area? Strategically arrange furniture to enjoy these great views. And don't forget outdoor spaces such as decks, porches, and patios. Invite guests to relax in these spaces and embrace the lifestyle presented.
5. Provide ample lighting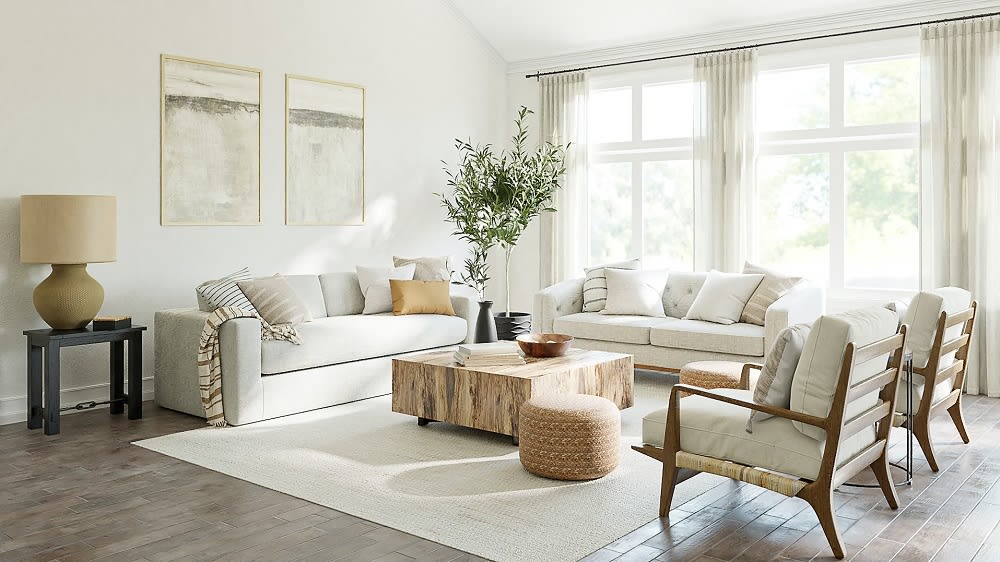 Make your spaces bright and inviting by taking down heavy drapes and removing blinds wherever possible. You may also want to remove window screens to maximize natural lighting. Take a critical look at the light fixtures and lamps in each room. Check to see that the lights are all in good working order and provide adequate illumination of each room. Are they dated in style? If so, choose unique and interesting pieces that enhance the design of the home.
6. Offer attainable opulence
Your home is an exquisite place that offers the finest in design and potential for a beautiful lifestyle. As you demonstrate the luxuriousness of your home, strive for a balance between a design showcase and a warm and hospitable atmosphere. You do not want to inadvertently communicate the message that a luxurious lifestyle is unattainable. Instead, entice potential buyers to want to make this lifestyle their own.
7. Prepare the garage
It is highly probable that your potential buyer has one or more luxury vehicles and will be keenly interested in owning a garage. Make sure the garage is given the same amount of care and attention as the inside of the house. Clean out any clutter, repair and update cabinets, repaint the walls, and ensure good lighting.
8. Hire a professional photographer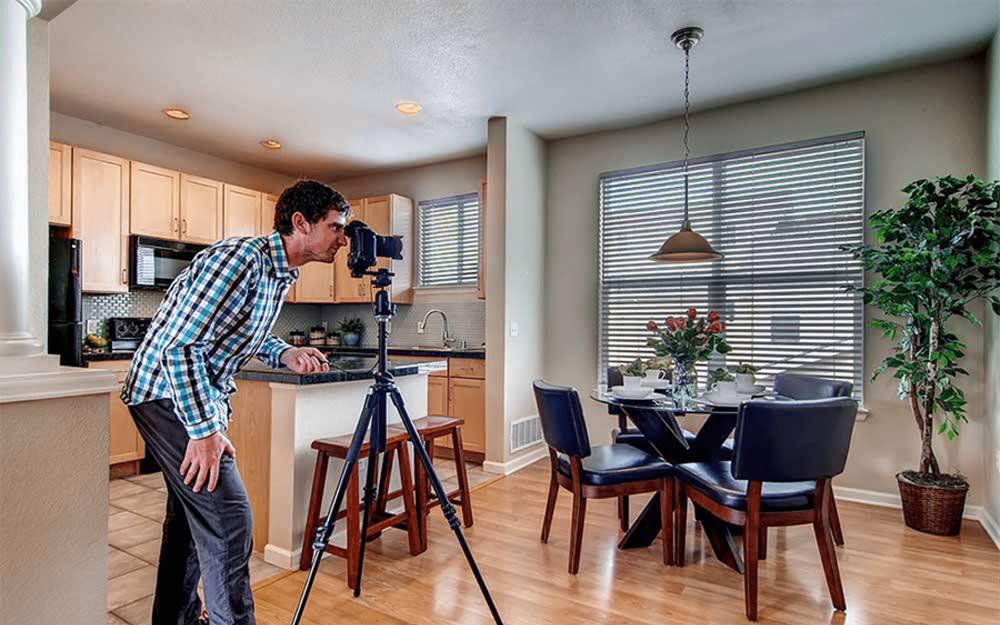 Photo courtesy of Fit Small Business
When your house is prepared for the market, taking professional staging pictures — and possibly videos — is the final way to make a great first impression. Most home buyers' first impressions of properties are made by the marketing done online. Hence, quality photography that captures the design and beauty of your home will help people decide whether or not to see the property in person.
Ready to stage your South Bay property?
Is your Manhattan Beach real estate ready for listing? Do you need recommendations for someone who can professionally stage your home for sale in Hermosa Beach? Do you have questions about updating your condo for sale in Redondo Beach? If yes, contact
Jon Grogan
and let his South Bay knowledge and expertise solve all of your real estate needs.